iPhone Repairs Near Me
iPhone Repairs Melbourne CBD 
Location
CPRepairsLab is a company located in Melbourne CBD 3000 with a shop at 4 Crossley Street close to the Parliament House. You can easily park your car in front of the shop, walk in, come by Train (Parliament Station), come by Tram route 86 or 96 (Tram Stop 8 – Spring Street) or come by the free City Circle Tram route 35 (Parliament Stop).
We are only one minute walk from Parliament House of Victoria, and another LandMark of Melbourne CBD is Pellegrini's Espresso Bar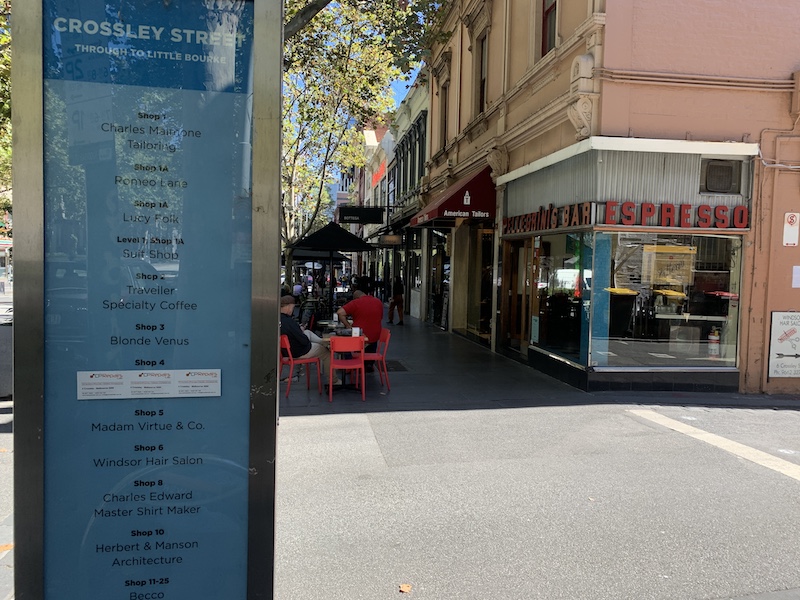 Drive Through
Book with us and drive through Crossley Street, our friendly staff will pick up your gadget in seconds
CarPark
Either you can choose park in Bourke Street or use ParkDale Carpark 60 Little Collins Street
Free Pick Up or Drop Off
If you are in the Melbourne CBD – Collingwood, Fitzroy, Abbotsford, Richmond, East Melbourne. We are offering Free Pick up and Drop off Service . Please confirm with us your location and arrangement time
Mail-in Options
Send your device to us we will check it and quote for repairs.
Suburb that close to us
Melbourne City, East Melbourne, Collingwood, Fitzroy, Fitzroy North.
Abbotsford, Richmond, Kew, Hawthorne, Camberwell, Carlton, Carlton North, Parkville, Travancore, Fairfield.
Brunswick, Brunswick East, Preston, Ascot Vale, Northcote.
Thornbury, Coburg, North Melbourne, Flemington, Moonee Ponds.
Maribyrnong, Footscray, West Footscray.
Affordable repairs and best quality parts
At CPRepairsLab we provide quick and affordable iPhone Repair, iPad Repair and MacBook Screen Replacement as well as Samsung screen, and other Mobile Phone Screen devices. 
All our repairs come with a 3 months warranty for the replacement part. Ofcourse we will be unable to cover any physical damage or liquid damage if it happens. However, as our customer we will try our best to find the best solution.
Best Turnaround Time
Whenever possible we will repair your iPhone at the fastest possible time. If your device need more time we will provide estimate time to repair so you always plan ahead to pick it up
Best Quality Part
We use the highest quality replacement part available to the market to make your iPhone new and fully functional again.
Devices that we can repairs
We have more than 10 years experience on electronic repairs but we are specialised in Mobile Phone Repairs and Computer Repairs. Our technicians are fully trained and able to perform repairs from a simple broken screen to a hardware logic board problem. We have a full equipped electronic laboratory with the latest tools in the market and a safe environment. Fairly paid employees, all taxes cleared and we also encourage our staff to workout regularly and eat healthy food because we believe that a healthy workplace with happy employees is the right way to do business.
From Apple iPhone, iPad to Computers 
Well known in Victoria for being the number one shop doing iPhone Repairs in Melbourne and the first choice for iPad Repairs in the CBD, a large number of our customers trust and post their interstate devices getting them back within a couple of days. For any enquiry we are glad to clarify your mind so just call or shoot us an email for more details.
Our past work and testimony – CPRepairsLab Review
We appreciate your business and we are glad that you enjoy our repairs.
This is some of our past customer review on