iPhone XS Max Repair Services in Melbourne
iPhone XS Max Screen Repair 30 minute 

Battery Replacement

Charging Port Issue Repair

Front Camera Issue Repair

Back Camera Issue Repair

Earpiece Speaker Issue Repair

Headphone Jack Issue Repair

Loud Speaker Issue Repair

Power Button Issue Repair

Volume Button Issue Repair

Back Glass Replacement
iPhone XS Max Screen Repair - Glass only
$195         Duration 0.5-1 hour
iPhone XS Max Screen and Display OEM
$330     Duration: 0.5-1hours
iPhone XS Max AfterMarket Screen Repair
$195         Duration 0.5-1hr
iPhone XS Max Charging Port Replacement
$185     Duration 2-4 hours
iPhone XS Max Battery Replacement
$110     Duration:  2-4 hours
iPhone XS Max Back Camera Lens
 $110     Duration 0.5-2hours
iPhone XS Max Home Button Replacement
N/A     duration 2 – 4 hours
iPhone XS Max Loud / Bottom Speaker Repair
$285    Duration 1-2 hours
iPhone XS Max Top / Ear Speaker
$285    Duration 2-4 hours
iPhone XS Max Microphone Repair
$275    Duration 2-4 hours
iPhone XS Max Power / Volume Button Repair
$275    Duration 2-4 hours
iPhone XS Max Back / Rear Camera Repair
$275     Duration 2-4 hours
iPhone XS Max Back Glass with Bezel
$675     Duration: 2-4 hours . New Housing                    and Back Glass Repair
iPhone XS Max Back Glass Repair only
$275     Duration: 2-4 days
Data Retrieval Quote
$Free Quote –  Duration: 1-4 days
iPhone XS Max Liquid Damaged Service
$90     Duration: 1-4 hours
iPhone XS Max Insurance Quote - Trouble Shoot Service
$90     Duration: 1-4 hours 
iPhone Xs Max Repair Service List Price
Model:A1921, A2101, A2102, and A2104
Back Glass to support wireless charging
Year Introduced : 2018
Storage:  64GB -256GB – 512GB
Colors: Silver, Space Gray, Gold
iPhone Xs Max Screen Repair is only 30 minute at 4 Crossley Street Melbourne 3000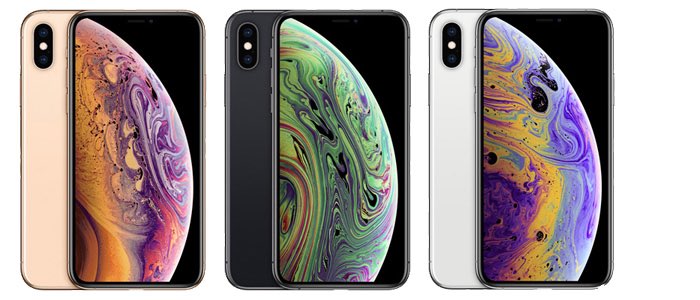 iPhone XS Max Repair in Melbourne
iPhone XS Max is fixed and repaired by an expert technician at CPRepairsLab . 
We repair your phone with utmost care and always offer the best possible option that is available. All parts chosen will have highest quality and come with our 3 months standard warranty. 
Repair Features:
90 days  warranty on all repairs

In-house expert technician to troubleshoot iPhone problems

iPhone Screen Repair less than 30 minutes, any other repair will be update regularly

Reasonable prices – best workmanship

Keep customer uptodate of current repair all the time
iPhone XS Max Repair in Melbourne:
iPhone XS Max notorious for grey bar of death . i.e your iPhone Touch digitizer not working probably because of the housing bend and causing the IC touch controller not working.
iPhone XS Max Screen Replacement in Melbourne:
Broken iPhone screens are a very common problem. You are not alone, we repair a lot of broken screens everyday. Basically the phone attaches to us 24/7 and a drop eventually can happen at any moment. 
Our Expert technician are well-train for such repair, most iPhone XS Max Screen Repair can be done less than 30 minute 
iPhone XS Max Appointments:
Walk-in customers are always welcome, our shop at 4 Crossley Street -CBD 3000 – Behind Pellegrini's Bar. Come and have a chat with us whilst we fix your phone.
Advantage of Appointment
Some particular phone model may not have spare-part available right away

Pre-inspect your phone and do quick trouble-shoot

Allocate right technician for your device
iPhone XS Max Repair Warranty:
We offer a standard 90 days warranty on most repairs. Sometimes repairs done on your device may not be up to your standard. Please let us know if any problem occurs, we are always happy to attend to it in a timely manner and make it right. However, this warranty does not include a device which has any evidence of physical / impact damage, liquid damage and other human-caused damages
iPhone XS Max After Repair Care.
CPRepairs Lab always cares for our customers, How to prevent the next fall at minimum impact.
talk to our friendly staff about getting a protective case or having a tempered glass for your front screen. 
Also if data is your main concern we always recommended when is the best time to back up your iPhone XS Max to the computer or using the On-the-go iPhone USB to protect your priceless pictures 
Mail-in Repair Service @ CPRepairsLab
Have no time to drop off your phone, send it to us. We will diagnose / troubleshoot your iPhone XS Max. Send you a quote upon repair and then express it back to yours doorstep.
Mail To : CPRepairsLab – 4 Crossley Street – Melbourne- 3000